Stephen G. Bouck, FHIMSS, MBA, MHCA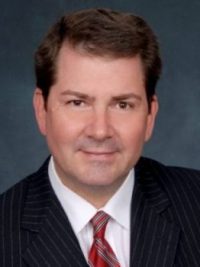 Healthcare Industry Recognition & Awards
Fellow of HIMSS

AZHIMSS Chapter President 2014-2015

National Medium Chapter of the Year Award (2011, 2013, 2014)

AZHIMSS Chapter Treasurer 2013-2014

American College of Healthcare Executives  – 25 Years

Arizona ACHE Regents Statewide Advisory Council     15 Years

HIMSS National HIE Enterprise Task Force (2012-2014)

HIMSS National HIE Ambulatory Task Force (2012-2014)
Background & Experience
Steve is a proven, award winning healthcare executive who brings a wealth of healthcare sales leadership experience, encompassing 33 years, and a broad spectrum of healthcare IT technology expertise for hospitals, payers, physicians, multi-specialty clinics, laboratories, long term care and behavioral health.
Steve is a Fellow (FHIMSS) of the Healthcare Information Management Systems Society (HIMSS), a 25 year member of the American College of Healthcare Executives (ACHE), and a past member of the Arizona ACHE Regents Advisory Council for 15 years.
He completed his MS in Health Care Administration with an internship at Sutter Health System, located in Sacramento, CA, and a thesis that encompassed a nationwide "Benefit Cost Analysis Study of Radiology Information Systems in Acute Care Hospitals."
His ability to collaborate  effectively within highly matrix-ed global organizations, allows him to drive, shape, and successfully execute large, enterprise scale solutions. His honesty and integrity gains the respect of his clients, creating a trusted adviser relationship that is required to solve dynamically changing challenges within the healthcare industry.
Cisco Systems, Citrix Systems, Computer Sciences Corporation, IBAX Healthcare and Unisys are just a few of the well-known Healthcare industry leaders where Steve has achieved award winning success.
Areas of Expertise
IoT Medical Device Security

MSS – Managed Security Services

MDR – Monitor, Detect, & Response Security

Mobile Device Security

SSO – Single Sign-On Security

Identity Access Management

Certificate Lifecycle Management
Telemedicine, Appointments, & Referrals

Remote Chronic Disease Patient Engagement


SaaS Hosting & Outsourcing

Infrastructure technology planning
Server & VDI Virtualization Technology

Wireless, Edge & Core Networking Technology


Interoperability & Health Information Exchange




Unified Collaboration

Vendor Selection & Contract Negotiation
Education
M.S Health Care Administration,

California State University Long Beach

M.B.A. with Minor in Computer Science

, Southern Oregon University

B.S. Business Administration -Marketing

,

Southern Oregon University


B.S. General Science – Geology

, Southern Oregon University
Solution Synergy delivers results that are actually implementable. That is their strength compared to other consulting companies.
contact details
3048 E. Janelle Way
Gilbert, AZ 85298, United States