For more information regarding our partners, click the company name to the right of their logo, to be hyperlinked to their home page.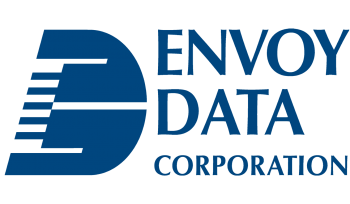 IT Data Security Solutions
Gilbert, AZ
Envoy Data Corporation is a value-added distributor of IT data security solutions. Since 1993, we've combined our solid distribution channel and technology expertise to meet our clients IT security needs.
IoT Device Security
California
Enabling the Internet of Trusted Things, ZingBox provides hospitals, companies and manufacturing facilities with Internet of Things (IoT) security software that helps ensure service delivery. ZingBox's new approach is based on Deep Learning and enforcement of trusted behavior. Founded by Silicon Valley veterans with expertise in cybersecurity, IoT, Deep Learning, and networking, ZingBox was selected by the Stanford StartX program, was named one of NetworkWorld's hottest security startups, and was most recently named a "Cool Vendor in IoT Security, 2017" by Gartner

KSI manufactures world-class, award-winning peripherals for all types of businesses, large and small, with a strong emphasis on selling life-saving infection control and security products to the healthcare market. KSI's mission is to empower healthcare to save patient lives, increase productivity, and protect consumer data by providing high quality, innovative clinical desktop security and infection control peripherals.

Identity Badge Readers for physical and logical security systems.
Rolling Meadows, IL
RF IDeas, founded in 1995, is the innovator of WaveID®, the new standard for door access card-based authentication and identification solutions powered by RF IDeas readers for non-door applications! Under the WaveID umbrella, RF IDeas designs, develops, and manufactures a complete line of pcProx® card readers that support nearly every proximity and contactless smart card in use worldwide. RF IDeas readers come in many form factors and are used in numerous applications and OEM solutions including: attendance management, multi-function printers, mobile, physical access, manufacturing, dispensing, kiosks, point-of-sale and computer logon. In addition to pcProx readers, RF IDeas also offers magnetic stripe card readers, Wiegand Converters, and Software Developer Kits.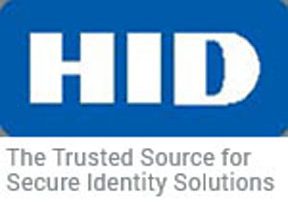 Secure Identity Solutions
Austin, TX
Headquartered in Austin, Texas, HID Global has over 2,200 employees worldwide with international offices that support more than 100 countries. HID Global has production facilities in North America, South America, Asia and Europe, as well as research and development centers all over the world. Products include the following:</p> <p>- Physical Access Control<br /> - Identity Assurance Solutions<br /> - Secure Issuance Solutions<br /> - Government to Citizen ID solutions<br /> - Visitor Management<br /> - Embedded solutions<br /> - Identification Technologies

Identity Access Management Security
Houston, TX
Since 2004, Identity Automation has focused on intelligently automating provisioning, access, and account management. It's our mission to securely put control of these crucial tools in the hands of the users who need it most — employees and managers. At the heart of every organization, managing complex systems for multiple users and granting secure access to the right people at the right time is paramount. But it's often difficult, which can lead to IT bottlenecks and productivity drains or, worse, severe lapses in security and data privacy. That's why we built a brand-new system focused on solving identity management once and for all with sophisticated technology and automation. From the get-go, our new RapidIdentity software platform was designed to be intuitive, lightning-fast, easy to install, and easier to use — for everybody (not just advanced IT technicians). Ever since, we've never stopped improving, making our solutions even more powerful and seamless for organizations of all types and sizes.

SAFENET-Gemalto
The largest and most respected brands around the world have trusted SafeNet to protect their data, identities, and intellectual property for more than 30 years. Today, Safenet secures the authenticity of your banking transactions, safeguards your health records, protects the purchase of your morning cup of coffee, and helps organizations to control risk, manage security, and maintain compliance. Organizations have trusted SafeNet for data protection solutions for more than 25 years.

Thales
Thales e-Security is a leading global provider of data encryption solutions to the financial services, high technology manufacturing, government and technology sectors. With a 40-year track record of protecting corporate and government information, Thales solutions are used by four of the five largest energy and aerospace companies, 22 NATO countries, and they secure more than 70 percent of worldwide payment transactions.
Virtual telemedicine consults & Visits, Streamlined referral management, and appointment scheduling
Houston, TX
Eceptionist is a leading provider of software solutions for the health care industry with web-based technologies for referral management, streamlined scheduling, virtual visits and eConsults
Randtronics Data Encryption
Specialists in encryption and information security solutions, and work with clients who seek data protection for their mission critical IT systems. Randtronics understands the data security challenges organisations face in terms of risk and consequences of data breach.
Worldwide Global IT Services providing public and private cloud hosting services, Disaster recovery, colocation, dedicated servers, managed infrastructure services, as well as both HIPAA and PCI-DSS compliance.
Phoenix, AZ